Uniting Worlds with Words. Connecting Cultures through Language
We Craft Language Excellence, Not Just Translation.
In today's interconnected world, overcoming language barriers is essential for achieving success. At Solutel, we excel in delivering professional translation services that empower individuals and businesses to seamlessly connect with the world. Our team of tech-savvy language experts is committed to delivering nothing less than excellence — accurate, culturally sensitive, and impactful translations tailored to your unique needs.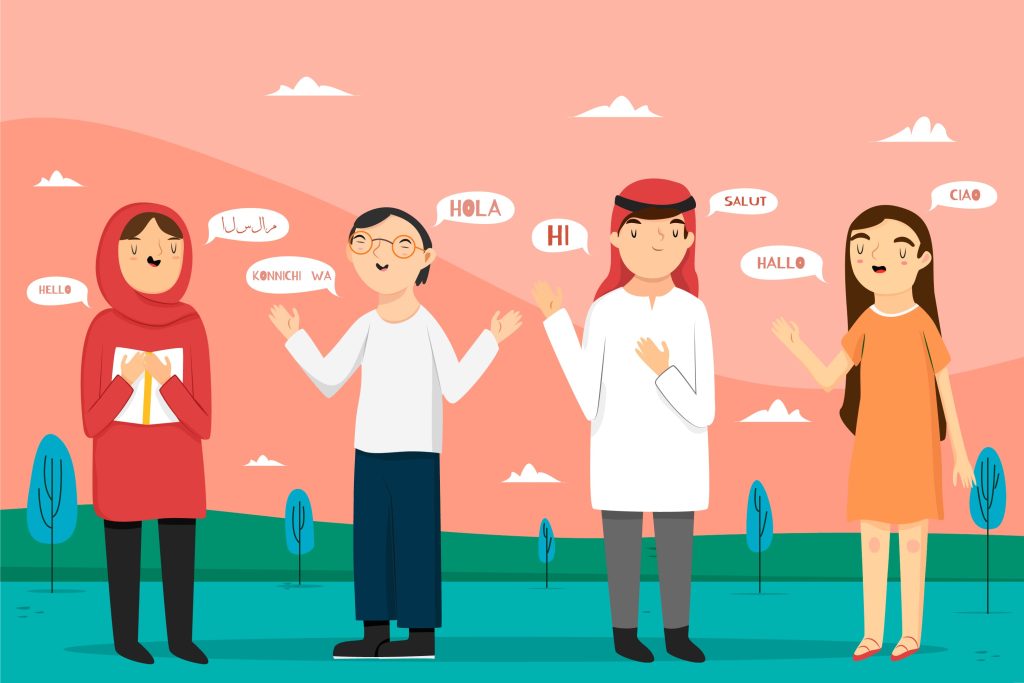 Experience Our ISO 9001 Certified Translation & Localization Services, Guaranteeing Precision and Excellence in Every Project.
Document Translation: Our service covers a wide range of content, spanning business reports and proposals, government documents, policies, e-learning and training materials, instruction manuals, and more. We consistently deliver accurate and reliable translations that align with your exact requirements.
Website Localization: Our approach transcends simple translation; it entails the art of customizing your online presence to resonate with diverse languages and cultures. This strategic method significantly expands your global digital footprint.
Software and App Localization: For successful localization, we guarantee not only the accurate translation of your digital products but also their seamless adaptation to the cultural nuances and unique user experiences of each region.
E-Learning Content Localization: When addressing e-learning content, we provide comprehensive localization to enhance the learning experiences by fine-tuning content to align with various cultures.
Marketing and Advertising Translation: Broaden your influence and captivate international audiences with our expert marketing and advertising translation services. We adeptly translate your materials, ensuring your brand message forges connections across diverse cultures.
Technical Translation: Within the realm of technical translation, precision is a must. We specialize in translating complex technical documents and manuals with unwavering accuracy, ensuring your content is faithfully and comprehensively conveyed.
Financial and Legal Translation: In the field of finance and law, meticulous attention to detail is paramount. Our experts translate financial statements, reports, contracts, and legal documents with utmost precision, preserving the integrity of your content.
Experience the Fusion of Speed and Accuracy in Translation with Our MTPE Services.
In addition to our human translation expertise, we offer Machine Translation Post-Editing (MTPE) services to streamline your translation projects. Our skilled team of linguists fine-tunes machine-generated translations, ensuring they meet the highest standards of accuracy and readability. This dynamic synergy of automation and human expertise not only accelerates delivery but also makes cost-effective translations available to you without compromising on quality.
We Take Pride in Our Ability to Adapt to the Specific Needs of Each Industry We Serve.
At Solutel, we are dedicated to delivering exceptional language services across a diverse spectrum of industries. Our team of language experts possess the knowledge and expertise required to deliver precise, culturally sensitive, and contextually relevant translations for a wide-ranging clientele. Regardless of your industry, we are committed to fulfilling your language requirements.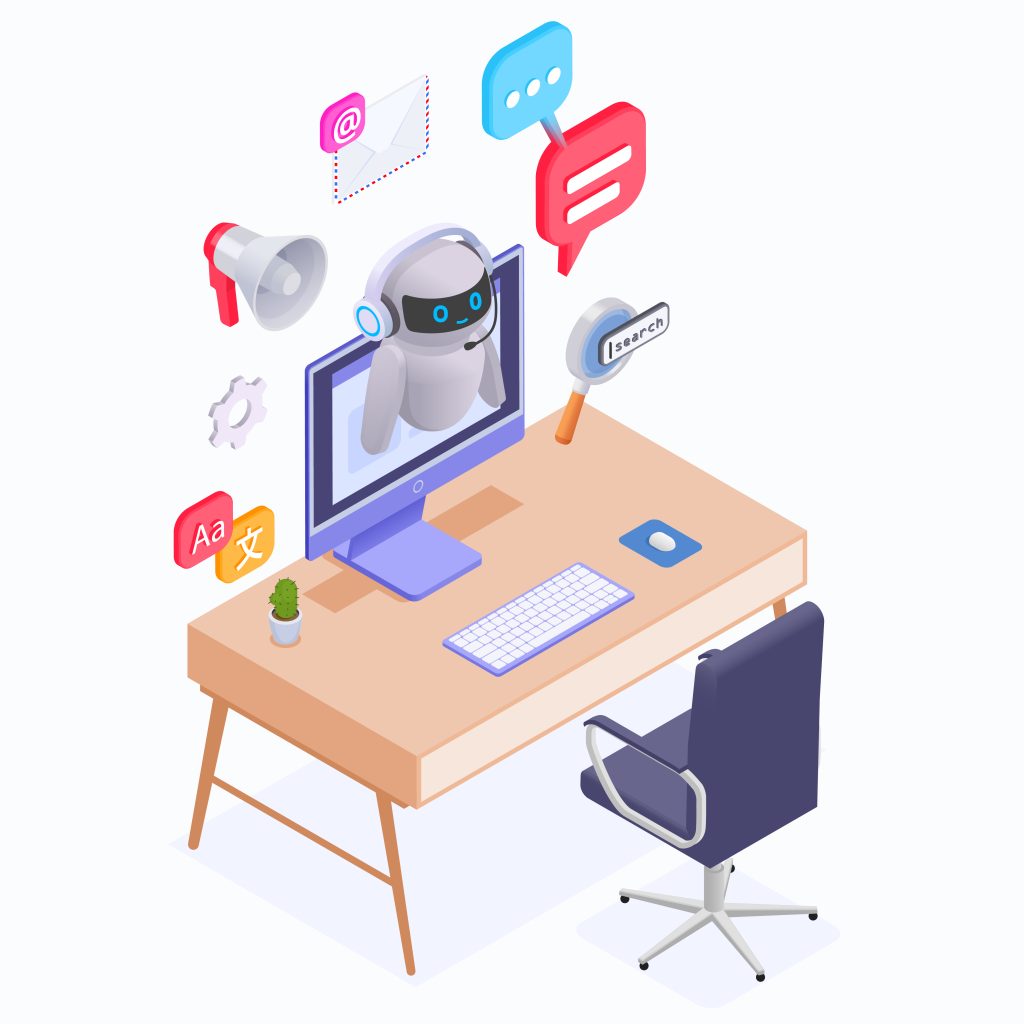 Our translation process ensures precision and top-notch quality at every stage.
Project Analysis
Quote Approval
Project Creation
Resource Selection
Glossary, References & Style Guide
Human or Machine Translation
Q & A with Client
Human Editing or Post-Editing
Human Proofreading
Formatting & Layout
Quality Assurance
Project Delivery
Client Feedback
Post-Project Support
Continuous Improvement
Experts + Process + Technology = Accuracy + Consistency = High Quality Translation
Why Choose Our Translation Services
Because our dedication to excellence ensures the delivery of unparalleled quality translations. Your message is our top priority, and we guarantee results that are not only precise but also exquisitely refined.
Exceptional Client Support
Prioritized client experience and satisfaction, with responsive 24/7 support and customized solutions
Efficient workflow and project management, ensuring quality and meeting your deadlines seamlessly
Native linguists and language-cultural specialists who respect cultural norms and ensure precise translations
Tailored terminology and context appropriate translations by subject-matter experts who understand your field
Cutting-edge translation tools and term bases, maintaining consistency and efficiency across all projects
Accurate translations that preserve your message's integrity and showcase your professionalism
Timely delivery without compromising on Quality
Secure systems and protocols guaranteeing the confidentiality of your documents and data
Discover Competitive Pricing and Diverse Translation Service Packages and Engagement Models, All Custom-Tailored to Suit Your Unique Requirements and Budget.
Our quickest and most cost effective option. Ideal for internal documents where absolute accuracy is not critical, or when a swift understanding of content is needed.
Our cost effective option, ideal for projects with a moderate timeline that prioritize accuracy.
Our premium-priced option justified by additional quality measures to deliver a client-ready output. Ideal for projects where linguistic precision is paramount within a slightly tighter timeline.
Costs vary based on subject matter complexity. Ideal for technical or industry-specific content, such as legal documents, medical manuals, or highly technical materials requiring subject matter expertise.
Our most expensive option, ideal for urgent projects with tight deadlines, ensures swift delivery without sacrificing too much on translation quality.
Machine Translation Post-Editing
Our cost effective automated option. Ideal for handling large volumes of content in specific domains with rapid turnaround requirements. This approach involves machine translation followed by meticulous editing by human translators to ensure accuracy and quality.
Pay-as-you-go per-project pricing. Ideal for occasional translation needs – translation services on a project-by-project basis, without long-term commitments.
Experience Uninterrupted Language Support with Our Retainer Engagement Model.
Are you searching for a hassle-free solution to maintain consistent language support? Look no further – our Retainer Engagement Model is the perfect answer. Whether your translation needs arise monthly, quarterly, or annually, our model guarantees uninterrupted access to our dedicated team of language experts.
Key Benefits:
Secure Ongoing Language Support: Ensure that your translation needs are continuously addressed without any disruptions.
Predefined Schedule for Translation Services: With our predefined schedule, you can plan your communication strategy with confidence, knowing that our team is always at your service.
Substantial Cost Savings: Enjoy significant cost savings through our discounted rates. Our retainer model offers a fixed-fee solution for pre-purchased translation hours or services, enhancing your budget predictability and efficiency.
Ideal for Businesses with Regular Translation Needs: Our retainer model is tailored for businesses like yours with ongoing translation requirements.
Ready to transform your digital presence?
With Solutel, you enjoy the freedom to select the translation package or engagement model that precisely aligns with your content, timeline, needs, and budget. Contact us today to discuss your specific requirements and receive a customized quote.